Animal hotel Munich - cat hotel - dog hotel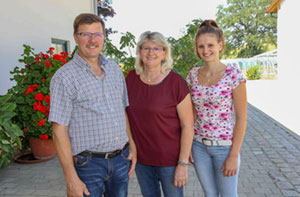 Wher to put your pets on holiday, or for health reason and business trips? We offer dog care, cat care and care of small animals.
Our family business has been in operation for almost 45 years and has received many awards.
WE ARE THERE FOR YOU - EVEN IN THE CORONA CRISIS!
Your pets will continue to be accepted by us. Safety and hygiene are a matter of course for us.
What we offer:
| | |
| --- | --- |
| • | We offer species specific care for every animal type (as well as for all small animals - but not reptils) |
|   |   |
| • | excellent kennel facilities (with floor heating and electrical ventilation) |
|   |   |
| • | large runs (4000 qm) |
|   |   |
| • | comfortable cat rooms with optional outdoor enclosures |
|   |   |
| • | Loving care in a familiar setting |
|   |   |
| • | friendly prices |
|   |   |
| • | diverse menu |
|   |   |
| • | Punctual care |
|   |   |
| • | new heating system |
|   |   |
| • | Veterinary Public Health certified |
|   |   |
| • | long-term guests in case of longer journeys or ilnesses |
|   |   |
| • | long-term guests, such as retirement home for animals |